13. 2. 2023
The new EmbryoScope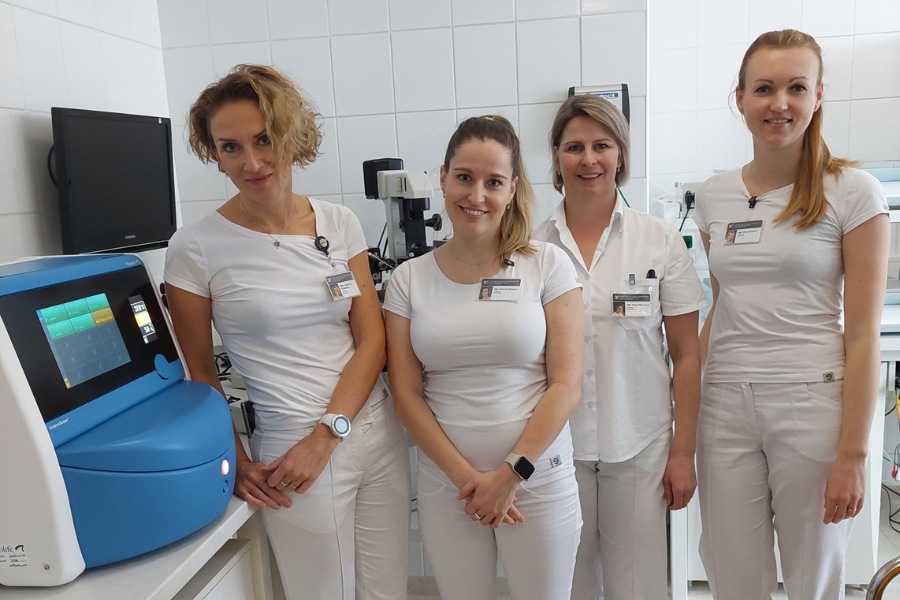 We'd like to tell you the big news in the field of reproductive medicine, taking you to the places where all our stories really come to life. We've purchased the latest generation EmbryoScope with artificial intelligence for our embryology lab to give you the best chance at IVF treatment.
What is EmbryoScope?  EmbryoScope is an incubator designed for continuous embryo monitoring. Embryo development in EmbryoScope is very similar to the natural environment provided by the mother's womb. Using the images taken and sophisticated software, our embryologists can select the embryos that have the highest potential to become your desired baby.  
What makes EmbryoScope unique?  EmbryoScope is enhanced with artificial intelligence, taking healthcare to a new level. All of the data provides our embryologists with valuable information about potential cell division defects, as well as a detailed view of the development of individual embryos - all without, of course, unnecessary manipulation of the embryo until the embryo transfer itself takes place. What attracted us next is the increased capacity. The embryos are now placed in a larger number of special culture vessels, where they have a 'resting place' for development'. This gives us much more space, which allows us to provide the best conditions for all patients.
---