10. 6. 2022
The happiest Mother's Day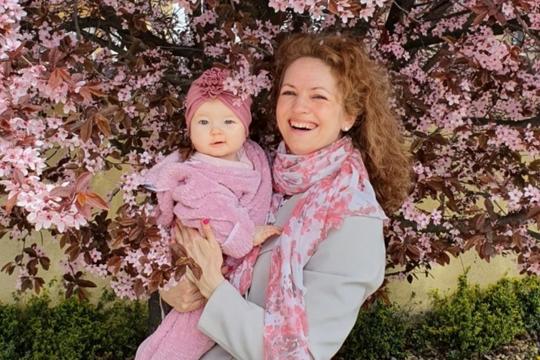 After having 7 unsuccessful IVF treatments in our country, we visited a specialist doctor who sent us to the Zlín IVF Clinic directly. He recommended it because Czech Republic accepts patients over 45 and he likes working with this Clinic. As we already spent 3 years in the field of IVF, we had the most tests done, therefore we could work fast with the Clinic. Everything went easily, we received all the information in emails and all of my questions were answered within one day, big thanks for Anna. I knew we were at the right place.
The first program did not bring success, then we all agreed a special medical test is necessary to find out when exactly the embryo should be transferred. In the case of the second program we followed the personalised protocol according to the result of the test and I fell pregnant for the first time in my life. This beautiful news turned out on my 46th birthday, it was unbelievable. My pregnancy was perfect without any problem and a healthy baby girl was born and we became parents. Our daughter brought sunshine and happiness to our house and to our souls.
Thank you for the professional and very kind staff at Zlín IVF Clinic. We loved to be there and enjoyed the fabulous and peaceful environments. Actually, we would like to go there again.
Szilvia
---