QR code - Contacts for your
mobile phone
8. 6. 2017 - IVF-Zlin.com
Children's Day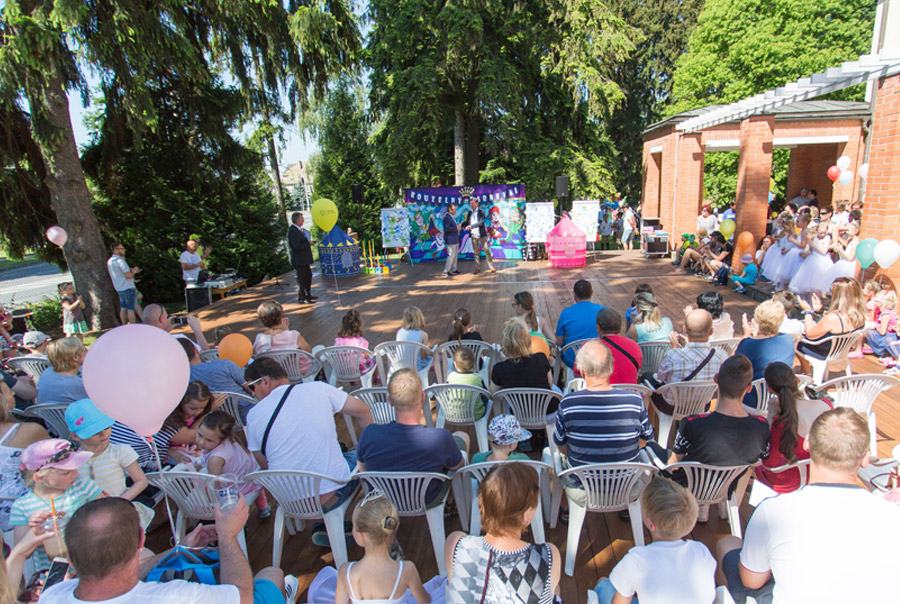 On 3 June 2017, the 13th Children's Day was held in the garden of Baťa's villa. The parents who had undergone treatment at the Clinic of Reproductive Medicine and Gynecology in Zlín met here, celebrating the Children's Day together with their children and the staff of the clinic.
---
A traditional meeting, which was attended by nearly 800 parents and more than 550 children, was full of fairytale characters, songs and dances. In the morning, called "FROM THE ORDER TO THE ORDER", Maxipes Fik accompanied his friend Jirka Hadaš. The program was very busy, all the performances were very successful and appreciated by rich applause. He liked "Fairy Dances and Vineyard Songs", the magic of Jirka with Maxipes Fik, the musical production of the Zebra Studio and last but not least the dance performance "How the Queen Dances".
Participants of the Children's Day welcomed the director of the clinic MUDr. David Rumpík, who took the initiative with the Mayor of Zlín by MUDr. Miroslav Adámek. The invitation was also accepted by Senator Ivo Valenta.
We are very happy that almost 4,000 children were born with the help of the Clinic of Reproductive Medicine and Gynecology Zlín. The oldest is 15 years old. We believe to make their parents happy and bring happiness and love to their lives. We are pleased that many of us could meet personally on Saturday.